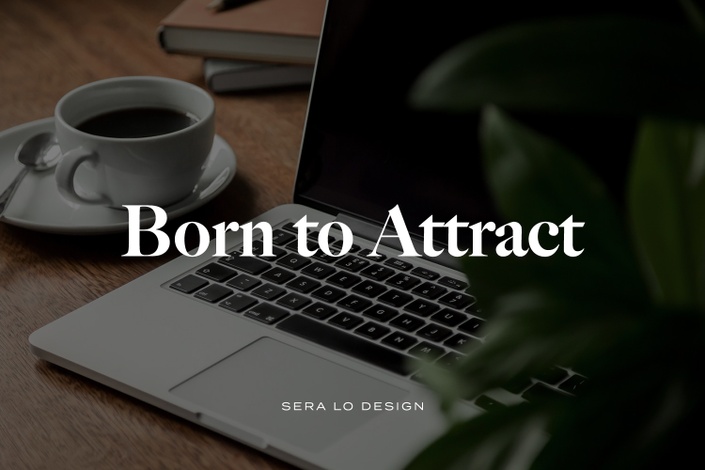 Born to Attract
Learn how to build a solid brand foundation in your online business so you can attract your ideal clients, turn them into paying clients and grow your income
Enroll in Course
Any of these sounds like you?
You have been re-designing your logo again and again or spending long hours designing your IG feed thinking that's the reason why you're not attracting your ideal clients but nothing is working still?
Are you spending countless hours researching on Google all about 'How to Attract My Ideal Clients' but only to leave you even more confused and overwhelmed?
You know you are really good at what you do but struggling to present yourself online authentically that feels and sounds like you?
You have a rough idea of who your ideal clients are but don't know how to turn them into paying clients?
You keep asking yourself what is the problem? Why are you just not seeing the results in your online business?


Well the truth is... you are too busy focusing on other things that are actually not helping you to attract your ideal clients, turn them into paying clients, or get you an inch closer to your goals.


What?! Okay, I know it sounds harsh. But hear me out for a second.


I understand how you feel because I have personally gone through everything you are going through right now.

Before I discovered the power of nailing down my ideal clients back in 2018, I was overwhelmed and burnt out!


At that time, I was taking on between 5-6 projects in a month and some other months? I had 0 projects = $0! This made my income super inconsistent and unpredictable. Can you relate?


I was eager to find out how can I attract my ideal clients online, how can I consistently become booked out, I was left disappointed because I worked so hard but only to see little overall growth.


Until I took a step back and realized the ONE missing thing was actually a solid foundation in my brand.

I then made a simple tweak and the results? Mind blowing!


I attracted ALL my ideal clients.
My conversion rate for 'new enquiries' VS 'project booked' increased by 200% in just 4 months (and they are all my ideal clients!)


I hit my first 5-FIGURE month.
My business income hit over $10,000 for the first time in just 2 months after being stagnant of brining in an average $3,000/month for almost a year.


I become fully booked out for 2-3 months in advance.
My business FINALLY have a waiting list which made my business income so much more predictable.


I DID IT!
My strategy worked!

To this date, I am still achieving all of the successes and recently?

I've been invited to 2 interviews (one of which is by one of the top women-leading companies in Australia!) and because of this, it enables me to design my business around the lifestyle I want, at my own terms = freedom.


Listen, ALL of the above is possible for you too.
That is why I created Born to Attract - to help you build a solid brand foundation in your online business so you can attract your ideal clients, turn them into paying clients and grow your income.

Born to Attract is unlike most courses out there because we are on a mission! This isn't some boring "scripted" online course that you watch, jot down notes and call it a day. (Uh uh, N to the O)

Broken down into 5 assignments with 11 exercises in total, Born to Attract will help you build a solid brand foundation, understand who your ideal clients are, how to get their attention (and turn them into paying clients) and how to stand out online authentically.


Once you are enrolled into Born to Attract, you also get:
Born to Attract Workbook alongside all the video trainings outlined below

LIFETIME access to the course and any new updates made in the future for FREE
Get my 1-1 expertise and connect with other students in our private Facebook Group
Class Curriculum
INTRODUCTION
Available in days
days after you enroll
ASSIGNMENT 1: YOUR GOAL PYRAMID
Available in days
days after you enroll
ASSIGNMENT 2: YOUR BRAND PURPOSE
Available in days
days after you enroll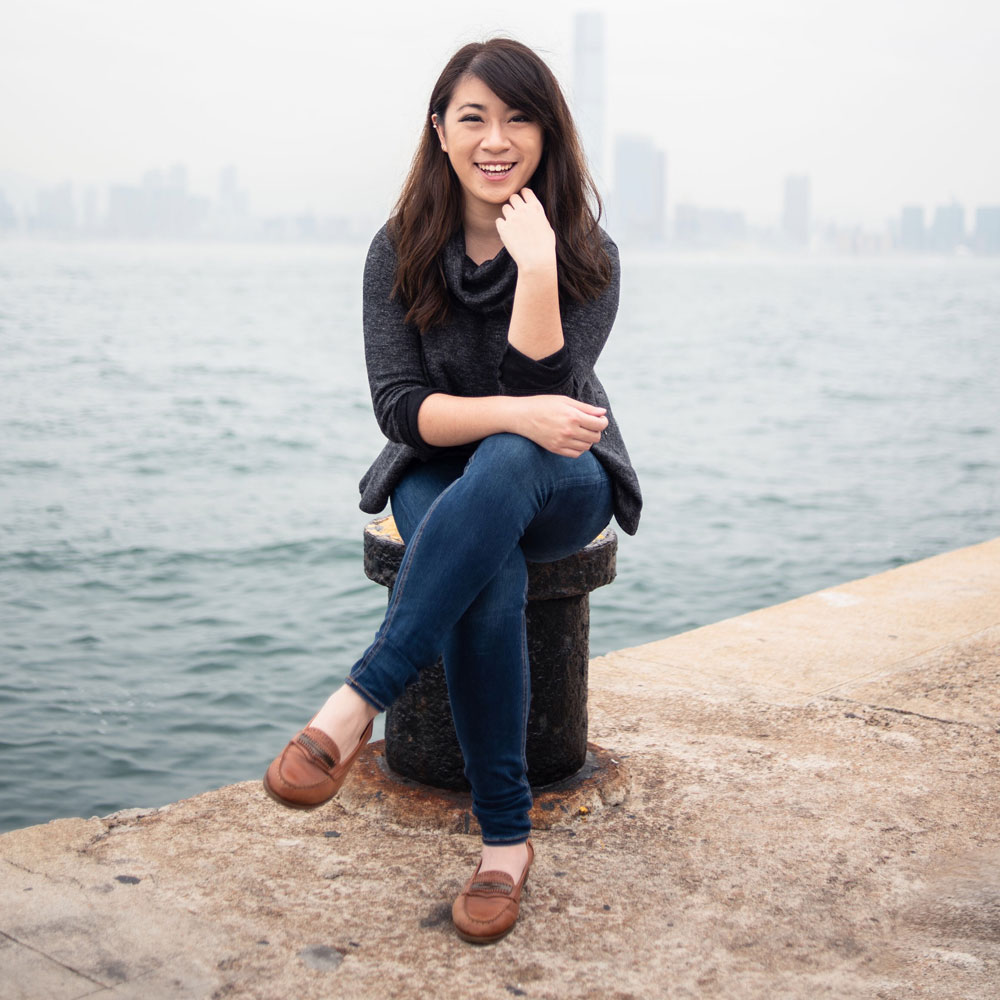 "I spent the entire day doing the Born To Attract course and I completed it - and oh my goodness. The workbook and guidance in the course were so damn good and transformative for me. On the surface level, I can understand why people may think these foundational topics are "too basic" but I was not disappointed at all by the strucutred steps and guidance you had laid out into the program. I now have SO MUCH clarity on what my messaging and branding is! I am honestly so impressed at how much clarity I have about how I want to present and brand myself. Seriously, SO DAMN GOOD."
- Cheryl Lau, Business Coach, Quarter Life Project
Look, aren't you sick and tired of spending countless hours trying different strategies that either doesn't work or leave you even more confused and overwhelmed? My love, it is WAY past time that you finally start seeing positive changes in your online business growth.


In my Born to Attract online course, I will...


Show you my EXACT framework and strategies I use in my online business to build a solid brand foundation.
Share my exact step-by-step guide on how to attract your ideal clients AND turn them into paying clients.
Teach you HOW to craft a memorable brand that feels 100% authentically you.
Release ALL my secrets to crafting my SSS (Super Specific Signature) package for your online business that sells.
Frequently Asked Questions
Who is this online course for?
Born To Attract is designed specifically for any online service-based entrepreneurs [e.g. coaches, designers, copywriters, social media strategists, photographers, etc.] or if you're planning to pursue this moving forward).
How much time do I need to set aside for this online course?
For each exercise, I encourage you to set aside 30 mins for learning. Then, another hour or so for implementing! I designed this course to be done as quickly as possible so you can do the aligned actions and see results. No fluff, no unnecessary information. You'll be able to work through them easily at your own pace!
When do I get access to this online course?
Immediately! All exercises are completely self-paced - you decide when you start and when you finish.
How long do I have access to this online course?
After enrolling, you get unlimited access to this online course - across any and all devices you own. If I make any future updates or add in additional training, you will also get access to it as a bonus.
Have a question for me?
Let's chat! Send me a direct message via FB Messenger HERE or slide into my Instagram message HERE!
Or, if you prefer emails - shoot me an email at sera@seralodesign.co
I look forward to chatting.